Biography
---
First Escape, a Swedish young but already musically experienced modern hard rock band. Founded in 2014 by four classmates in a local, music profiled elementary school outside Stockholm. Being in the early prime you can clearly hear the musical progress within the first album, Fear Hate Love, released 20 Dec 2018.
Yet the sound is clearly recognizable through the tracks. Mostly thanks to a collective songwriting process that brings a very good cohesion and line through the songs. Songs and lyrics are very personal and reflects experiences as well as feelings from the band members, and at the same time opens and straight forward, enticing the audience to engage in it.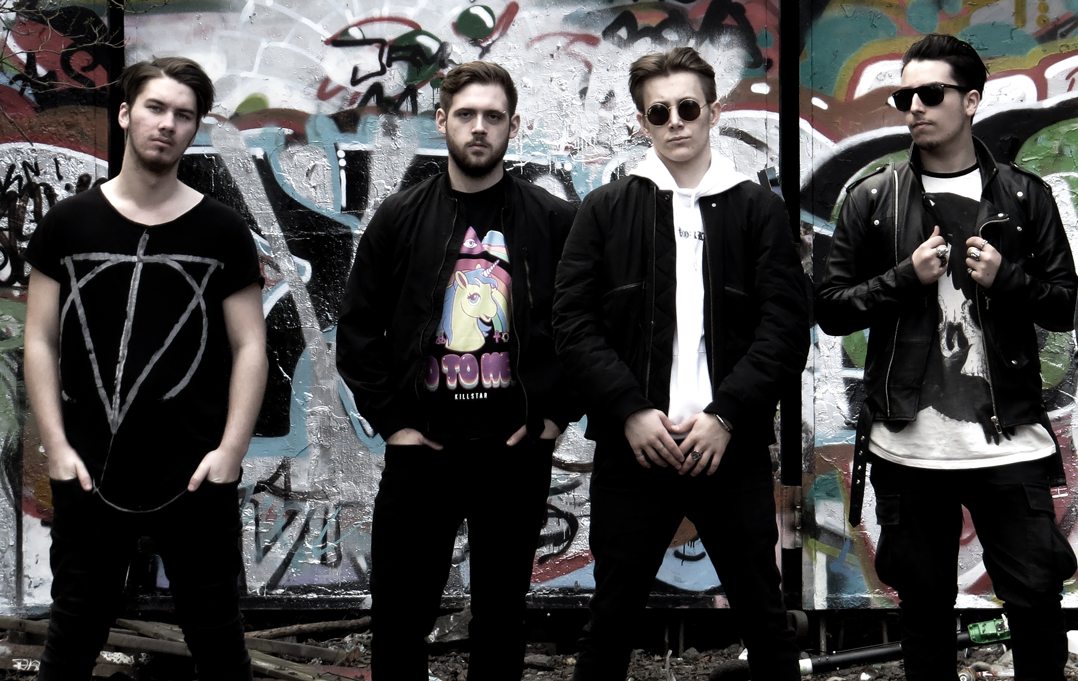 First Escape is a live band with a vision. A vision to take this most important part of their identity, giving concerts for more than five years already, to the great stages around the world. You can clearly feel them exchanging energy with the audience, giving everything, making them a part of the show.
The setup with a solid heavy and snappy base (Oscar) and zingy and driving drums (Wilmer), flanked by two cranching and singing guitars (Maxime & Emil), all lead by a clear and sonorous voice (Jacob), is promising, entertaining and in the beginning of a journey.